Pasta
Pizza
Hand     made
Handmade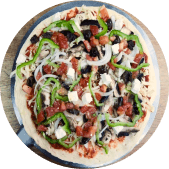 ABOUT US
Welcome to Pasta Fresca Barkia, the ultimate destination for authentic Italian cuisine in Mykonos. Since 1978, we have been serving up fresh handmade pasta and delectable pizzas, making us one of the first Italian restaurants in Mykonos. Our passion for quality ingredients and traditional recipes has earned us a reputation as a culinary institution on the island. With every dish we prepare, we strive to capture the true essence of Italian flavors, transporting you to the vibrant streets of Italy. Whether you're a local or a traveler seeking a taste of Italy, we invite you to join us on a culinary journey that celebrates the rich heritage of Italian cuisine.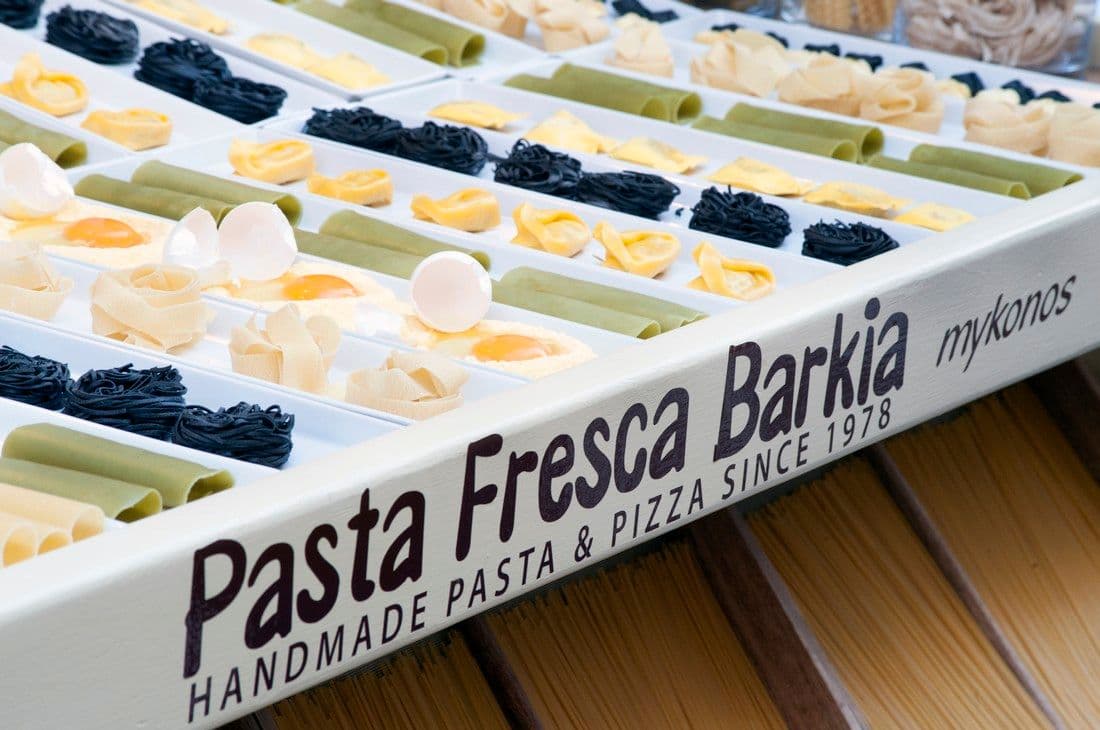 Our menu at Pasta Fresca Barkia is a culinary masterpiece designed to satisfy the most discriminating palates. We serve a wide variety of delectable dishes, all prepared with care and attention to detail. Enjoy our handmade pasta, cooked to perfection and served with a selection of tantalizing sauces. Each bite is a symphony of flavor, from the classic simplicity of spaghetti aglio e olio to the rich and comforting flavors of lasagna. If pizza is your thing, we guarantee a crispy yet tender crust topped with a variety of fresh ingredients. A carefully curated wine list featuring the finest Italian vintages will complement your meal. Whatever your craving, our menu is designed to delight and inspire, highlighting the best Italian cuisine in Mykonos.
Only fresh ingredients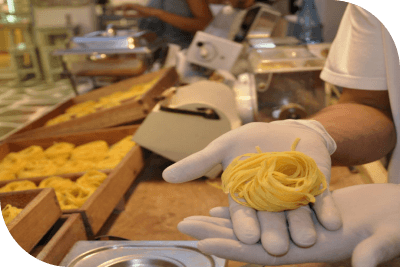 45 years+ experience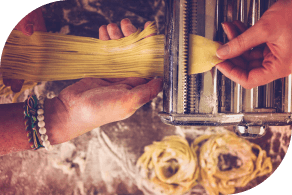 Traditional recipes
IMMERSE YOURSELF TO OUR AUTHENTIC ITALIAN TASTES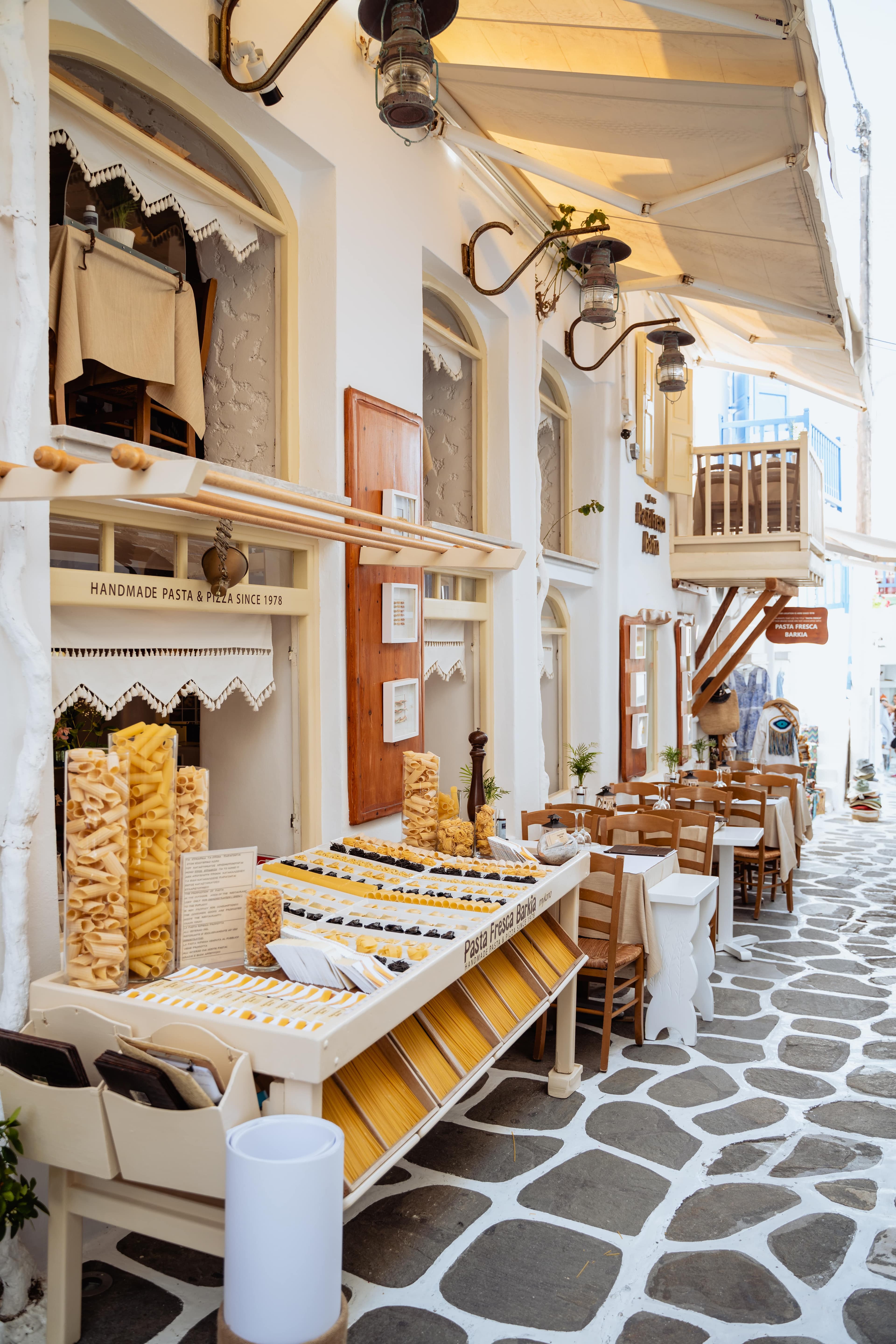 Our Restaurant's Space
Step into a world of rustic charm and warm hospitality at Pasta Fresca Barkia. Nestled in the heart of Chora, our restaurant's space welcomes you with an inviting ambiance that captures the essence of Italy. With its cozy interiors, cycladic aesthetic, and soft lighting, our dining area exudes an intimate and relaxed atmosphere. Take a seat at our comfortable tables, adorned with simple yet elegant decor, and allow yourself to be transported to the traditional trattorias of Italy.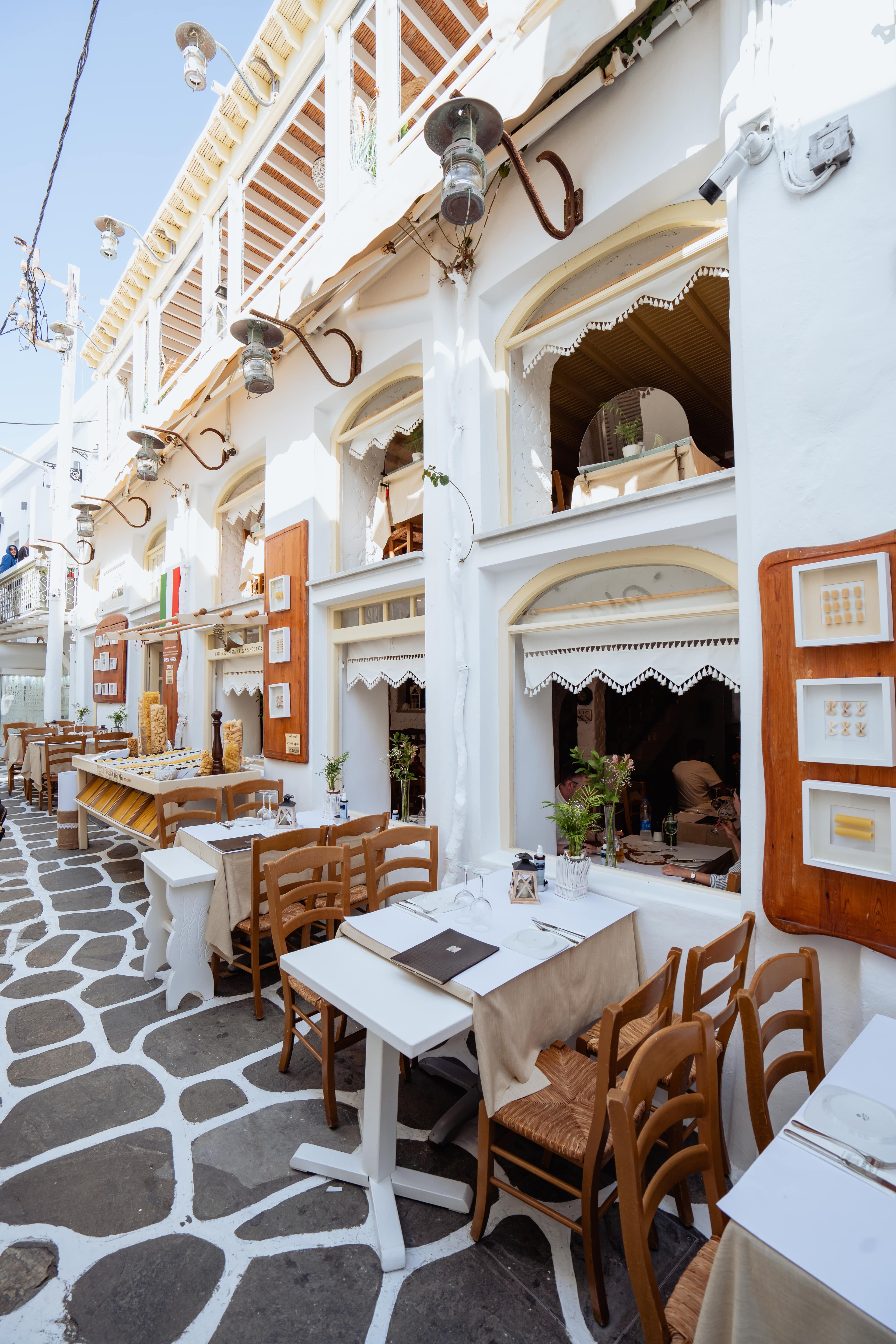 CONTACT
Kouzi Georgouli, Barkia, Mykonos